Entrepreneurs Francophones PLUS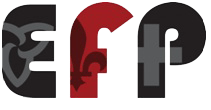 "The word 'entrepreneur' is French for 'has ideas,
does them'."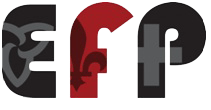 A 'Francophone Entrepreneur' is a business (or an enterprise) whose owners are Francophone, or is managed by Francophones, or hires Francophones, or offers bilingual services (in French and/or other language), or a business whose proprietors may be persons other than Francophones but that hires Francophones to serve the Francophone population of the community, or that hires young Francophones to allow them to acquire experience and integrate themselves into the labour market.
PROGRAM DESCRIPTION
North Claybelt CFDC delivers a project called Entrepreneurs Francophones PLUS.

This Economic Development Initiative, supported by FedNor, is beneficial to private sector businesses throughout Northern Ontario, from Parry Sound all the way to Kenora.

The project allows Francophone private sector entrepreneurs to benefit from additional funds available through 2 programs:
​​
Vision +

Youth Internship
VISION +, the key to success
This program stimulates development of new markets, products and services of Northern Ontario Francophone entrepreneurs.
Eligible activities include, but are not limited to, marketing consultations, virtual visibility, translation and marketing campaigns.
Contribution will cover 75% of total eligible costs up to $5,000.
​
Click here to download the application.
YOUTH INTERNSHIP, a helping hand to the future
This program stimulates the job creation process in Northern Ontario. It provides new opportunities for recent graduates within Francophone businesses while helping francophone businesses to expand and hire more qualified employees.

Contribution can cover up to 50% of salary and mandatory employee benefits up to $33,500.

Business enhancement and job creation are the main goals of these programs to improve Northern Ontario's economic situation.
​
Click here to download the application.
On your marks, get set... GO!
Is this program a good fit for you?
For more information, please contact Brigitte Beadow, EFP coordinator.
6 Ash Street
Kapuskasing, ON P5N 2C8
​